Display screen equipment (DSE) assessments
The HSE has identified that the long term use of Display Screen Equipment poses a risk to
the health of employees. The problem is so significant that the problem has it's own set of regulations. The Health and Safety (Display Screen Equipment) Regulations 1992 apply to workers who use DSE daily, for an hour or more at a time.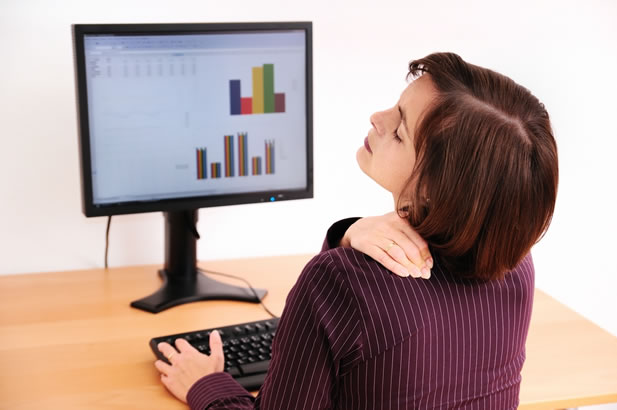 Equipment covered by the regulations includes:-
Computers, PC's
Laptops
Smart phones
Tablets
Screens on machinery
Does the law apply to me?
If you work at a workstation, are a mobile worker, work from home as part of your job or hot-desk then the regulations apply to you.
Employers must:-
Undertake a Display Screen Equipment assessment and discuss the results with employees
Allow employees to take regular breaks away from the work station
Provide an eye tests if the employee requests one
Provide information and training for employees
Poorly designed work environments, work stations and incorrect use of DSE can lead to pain in the necks, back, shoulders, hands and wrists along with eye strain and fatigue.
Safety Advisors can undertake Display Screen Equipment risk assessments which follow the regulations and the HSE's guidance ensuring employees health is not put at risk and the organisation is undertaking it's duties.