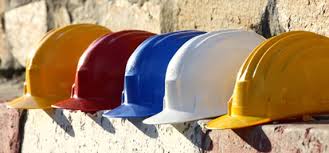 Construction Management
Safety Advisors can help you to develop and implement the right strategy to embed the right behaviours and culture, achieve compliance obligations and control hazards and risks in the workplace.  Overall Safety Advisors contribute to a healthier and safer workplace.
We are unique among the other consultancies in being able to offer a truly integrated Health & Safety service. We have individuals who are highly qualified in their respective fields with the capability to deliver across the H&S spectrum.
Our Health & Safety Services services include:
Audits and Inspections
Safety culture development programmes
Accident, incident and hazards investigations and management
H&S Compliance Assurance programmes
Heath & Safety Information Management
Construction Design Management (CDM) services
Outsourcing- Holiday/Sickness Cover
External Health and Safety Advisor
Heath & Safety Training
When appointed our consultants undertake the role of a trusted advisor, in doing this we take great pride in ensuring that our clients are as well informed about industry changes as we are. In terms of wider construction expertise in the UK, we employ Construction Consultants familiar in all aspects of the built and natural environment, form a wide range of sectors.
This combination of expert involvement and knowledge adds considerable capability and value to our construction safety related services, supporting delivery of successful outcomes on Client projects.
For further information, Call our Team on 01283 760802 or Email info@safetyadvisors.co.uk